Wonderful Year-End Vacation in Phu Yen – Are You Ready to Embrace This Special Offer? Don't miss out on this fantastic opportunity at Rosa Alba Resort, where luxury harmonizes with nature, and relaxation knows no bounds. Our exclusive offer for the year-end holiday is ready to turn your dream of a perfect vacation into reality.
🌟 Special Offer: Immerse Yourself in a Fantastic Year-End Vacation in Phu Yen at Rosa Alba Resort 🌟
🏨 Book 5 hotel rooms, and you will receive 1 room entirely FREE!
🏡 Reserve 5 two-bedroom villas, and you will be gifted 1 two-bedroom villa FREE OF CHARGE!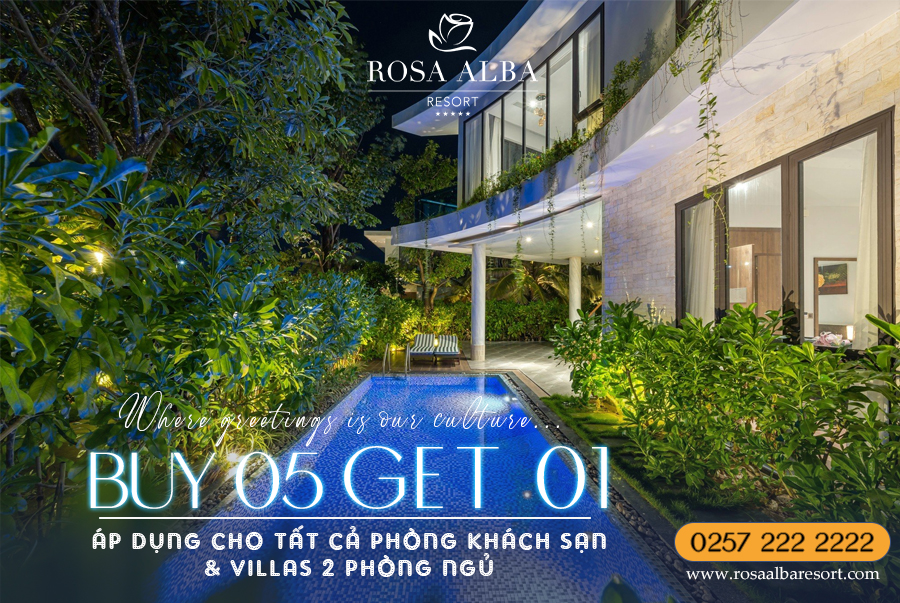 But hurry, this fantastic offer is only valid until December 30, 2023. To ensure your place in this tropical paradise, make your reservation directly at the resort. Contact us at 0257.222.2222 or visit our fan page.
🌴 Explore a World of Luxury and Relaxation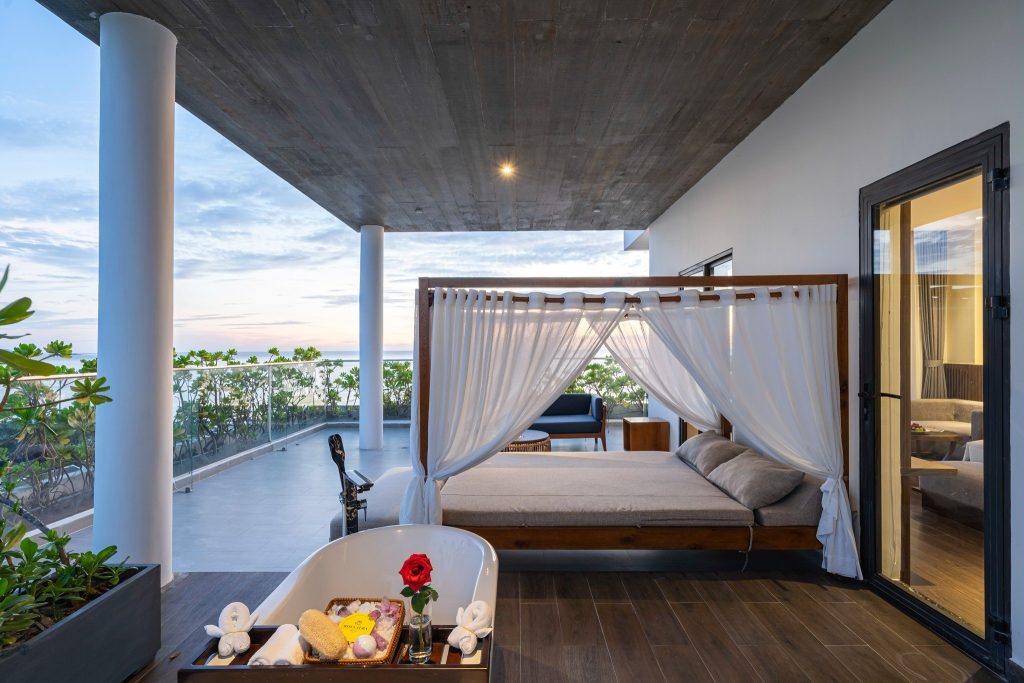 At Rosa Alba Resort, we are committed to providing you with a truly special vacation. Our resort offers a full range of amenities, including a spa, swimming pool, bar, fitness center, tennis courts, and many other facilities. Your every need for relaxation and entertainment is guaranteed.
🍽️ Experience Diverse Cuisine from Around the World
Elevate your taste buds with a diverse breakfast buffet featuring renowned dishes and unique specialties from around the world. Our 5-star quality service and luxurious facilities ensure a vacation like no other.
👨‍👩‍👧‍👦 Suitable for All Ages and Group Sizes
Whether you're traveling with your family or a tour group, Rosa Alba Resort welcomes guests of all sizes and ages. The breathtaking view of Phu Yen's coastline from your room's balcony will leave you enchanted, while a unique tunnel connects the resort to the beach, providing an experience unlike any other.
🏖️ Year-End Holidays Await You – Don't miss the opportunity to make your mark at ROSA ALBA RESORT & VILLAS TUY HÒA. Contact us now:
Escape from your busy work and embrace a special experience at Rosa Alba Resort. Book your room today and experience this fantastic Phu Yen beach paradise!