UNFORGETABLE
JOURNEY
In harmony with its awesome setting rises Rosa Alba Resort &Villas – a luxury beach resort inspirationally conceived to capture the essence of surrounding natural wonders of the Central Coast of Vietnam and host the most welcome and appreciated guests with world class facilities. Rosa Alba Resort &Villas offers the perfect setting for precious moments of romance, adventures, excitement and memories to last a life time. We make sure the first step you take, the first scene you look at, the first moment you breath in at Rosa Alba will worth your unforgettable journey. Welcome to experience Rosa Alba with us in luxury.
Stay with us
Best price guaranteed
When you book direct
Stay with us
Best price guaranteed
When you book direct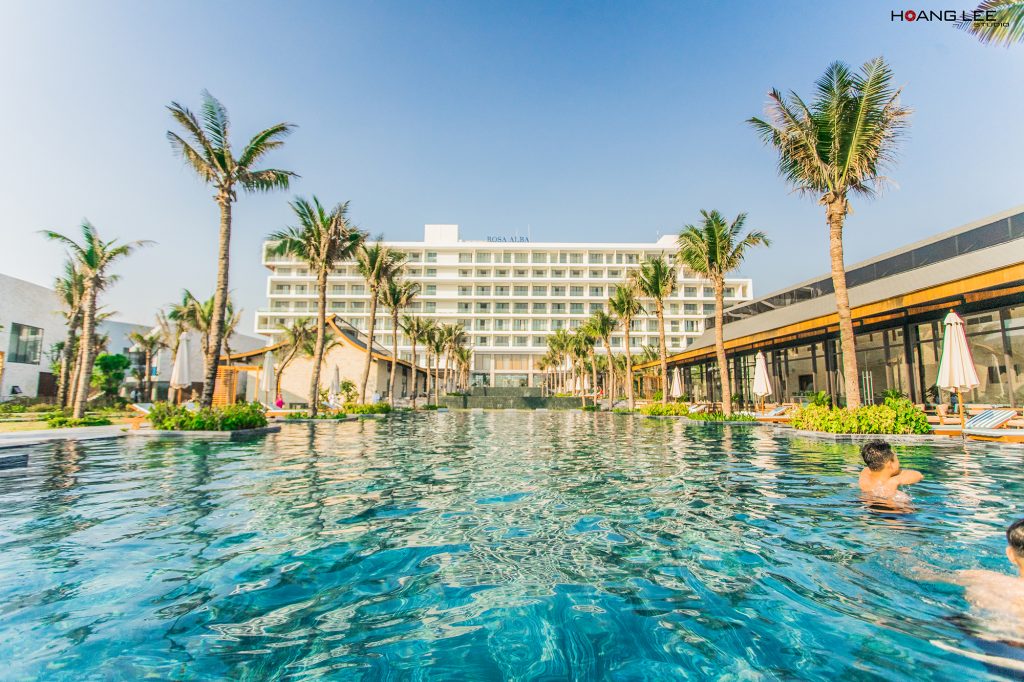 EXPERIENCE
Flavour
Whether you want to dine as a group, or slope off to somewhere more intimate for a romantic meal for two – we have the perfect place for you. Travel the flavours of the world in one of our four restaurants and bars, each exuding its own individual style. On the beach, by candlelight or under starlight, a range of cuisines and tempting culinary creations await make dining at Rosa Alba a true pleasure.
OUR RESTAURANTS